Big Software Ltd is a computer solutions provider based in the West Midlands covering most of the UK. We supply a wide range of services to SME's (small to medium Enterprise).


Big Software Ltd offer a premium service at reasonable prices with a range of support/development contracts that are tailored to suit your requirements. Whether a sole trader or a large multi-national enterprise Big Software provides full support at very competitive prices.


Big Software Ltd is your first choice for any I.T. requirement. Choosing the right hardware and software can be bewildering in such a large marketplace the answer is Big Software Ltd who can help you plan an ongoing I.T. strategy. For a free no obligation meeting to discuss you requirements, please email us.
Company Statements
Big Software Ltd provides technology consultants to companies for software engineering and system administration requirements. Our main goal is to provide state-of-the-art expertise in a professional and timely manner. Our client's needs are most important to us. We respond quickly to these needs by providing superior consultants to jump-start client projects and aid in knowledge transfer. We also assist clients with permanent placement services as needed.

Software Services
As companies are becoming software dependent and also developing and capitalising on a strong software capability. It is increasingly the mantra for competing in the new economy. Big Software brings in years of experience in software development services to deliver maximum quality and value to the customer.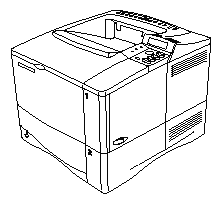 Big Software Ltd, have just expanded our business to supply, original high quality Laser Toner Cartridges, at extremely competitive prices. At the moment, we only supply original HP Toner Cartridges, however, we will shortly be expanding to other makes and maybe compatibles if there is demand.

Due to the extensive range of HP cartridges, we have not listed them all. If what you see is not here, e-mail us the details (using our form)and we shall send you a quote.

When we refer to an "original cartridge" we mean a toner cartridge that is branded by the manufacturer of the printer. For obvious reasons manufacturers try to encourage consumers to always buy the original product. Original cartridges are usually more expensive than the compatible or remanufactured equivalent. However, originals will not invalidate your manufactures warranty.